Distill your various solvents including Isopropyl Alcohol, acetone, other ketones,  parafin compatable,  investment castings and other fine work.
3D PRINTER SOLVENTS and other distillants
The Sidewinder Model M-2 has been tested and certified by Underwriters Laboratories, Inc for use in a normal, non-hazardous location.  The list above is some of the solvents for recycling but you may know them under a different name. 
Please call us and we can help you determine if the Sidewinder is the right distiller for you. Be prepared to email us your MSD sheet.
acetone
butanol
diacetone alcohol
diethyl ketone
ethanol
ethyl acetate
isoamyl alcohol
isobutyl acetate
isopropyl acetate
isopropyl alcohol
lacquer thinner
methanol
methyl cellosolve
methyl ethyl ketone
methyl isobutyl ketone
methyl n-amyl ketone
2-methyl-2-propanol
n-butyl acetate
n-propyl acetate
naphtha (light aliphatic)
naphtha (petroleum spirits)
paint thinner
propanol
stoddard
tetrahydrofuran
SIDEWINDER FEATURES
Efficient Refrigeration Condensed
EFFICIENT REFRIGERATION has set us apart from the rest and made us a leader for the last 30 years. We're the only Refrigeration Machine Distiller Reclaimer we know of that uses refrigeration to condense. The alternatives are: forced air - not totally efficient in warm climates or water cooled - wastes lots of water, messy and special consideration must be given to plumbing, water storage, water treatment and waste water disposal.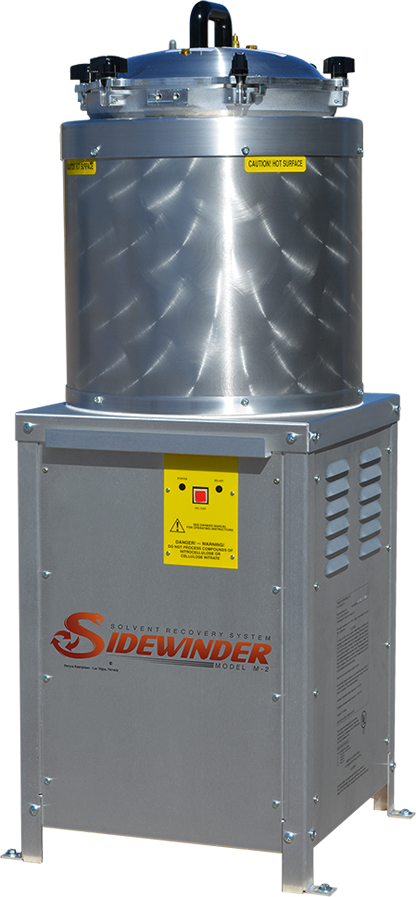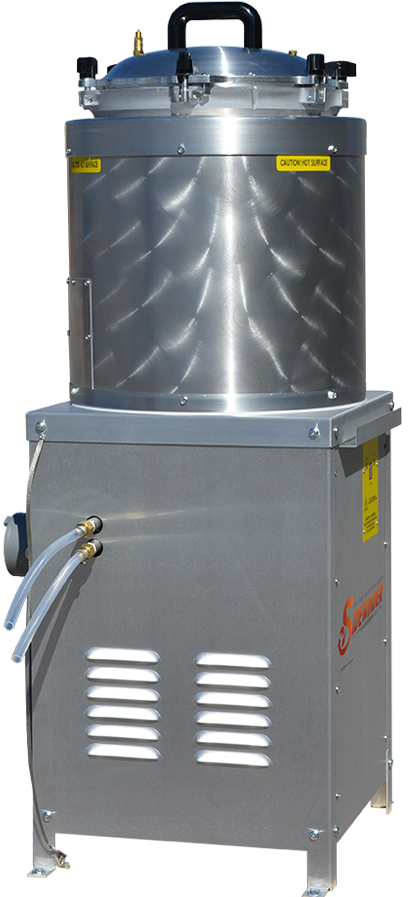 EASY TO INSTALL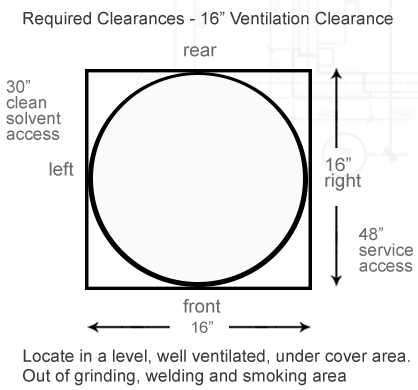 SINGLE PUSH BUTTON OPERATION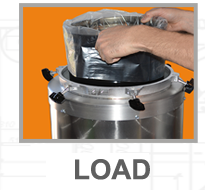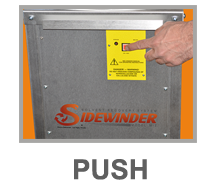 LOAD your used solvent into the bucket.
LATCH metal to metal machined surface seal the chamber and its' lid, which is held fast during processing with 6 bakelite wing nut assemblies.
PUSH the ON button which will illuminate red when the machine is processing solvents. Different variables determine the amount of processing time.
DISTILL & REUSE SOLVENTS ON SITE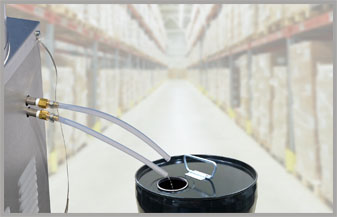 The Sidewinder Model M-2 reduces the volume of hazardous materials on site and all but eliminates the need to transport liquid hazardous waste on our streets and highways.
You'll have crystal clean solvent when the machine automatically turns off. Use the same solvents over and over for pennies.
KEEP YOUR SIDEWINDER RUNNING SMOOTHLY
Follow the simple maintenance routine, for years of trouble free operation. We have many units in the field having completed their twentieth year and more.
We have the replacement parts and accessories to keep your Sidewinder running smoothly.